Worthington Chiropractors
The Graceland Chiropractic Mission
The mission of Graceland Chiropractic is to help as many residents of Worthington as possible through non-surgical physical medicine. We are dedicated and caring physicians who strive to provide quality healthcare in Columbus and the surrounding areas of Worthington, Lewis Center and Powell, at a fair price.
State-of-the-art Treatments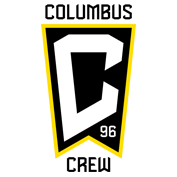 Official Team Chiropractors of the Columbus Crew SC
Our trained professional staff makes every effort to exceed the expectations of our patients while seeking to create a comfortable and relaxed environment where state-of-the-art treatment is administered.
Most Advanced Rehabilitation Techniques
At Graceland Chiropractic, we continually educate ourselves through annual postgraduate courses and seminars. We are committed to staying up-to-date on the latest information so that we can provide our patients with the most advanced rehabilitation techniques and procedures available today. We are changing the way people think about "Health Care" by providing health care with a difference!
At Graceland Chiropractic, we are your one stop office with Chiropractic, physical therapy, therapeutic massage, spinal decompression, BWC/personal injury care and dry needling for Worthington, Columbus, Lewis Center and Powell residents.
¿Hablas español?
Programe una cita con nuestra doctora de habla español, Dr. Emily Powers
Take the First Step toward Relief
Take the first step towards relief by calling our Worthington office today. Countless other area residents already have! Call (614) 436-2225 today!
Dr. Dean Haldeman, Dr. Thomas Corbin, and Dr. Emily Powers
Worthington Chiropractors